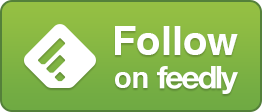 A few weeks ago I had a conversation with our web developer Robin Whelan about a project he was supporting in his local town, Tramore Co. Waterford, Ireland. Robin was building a festival website http://thepromenadefestival.com/
Immediately I saw an opportunity for Shadow Marketing to get involved by supporting their digital marketing campaign. I offered to sponsor Social Wifi hotspots for the event, which the festival organisers Sean Corcoran (The Art hand) & Keith Daniels (Tramore tourism) found to be a fresh and interesting approach.
The initial plan was to install the Social WifI hotpots in a number of the key venues such as cafes, restaurants and hotels. Therefore, any wifi usesr within the venues would be asked to verify their connection via their own Social Networking accounts, by either liking the Promenade festival Facebook page or following @Promfest2014 on Twitter. The user would also be given the option to post the following to their own timelines "Here at the Promenade Festival in Tramore, having a great time, #Promfest2014" so not only would the user now see Social Media updates from the Promenade Festival on the ramp up to next year's event but should they choose to allow posting to their timeline, then all their friends would now hear how great #promfest2014 was.
On the lead up to the festival being run over 4th, 5th and 6th July 2014 I overheard a conversation a friend of mine (Emer Powell) was having with Sean Corcoran about the need for more stewards to help manage the festival. I figured why not offer, seen as I love festivals, it's local and I would be there on the ground should anyone have any questions regarding Social WiFi. The following conversation went something like this,
Me..Hey Emer do they need bodies for the event?
Emer…yes, why are you interested?
Me…yeah why not, what would I be doing?
Emer…floating around making sure everything is ok and looking important.
(Lightbulb moment)
Me….Ammm, why don't I offer to live Tweet for the festival while I am floating around?
Within 20 minutes Emer who was PA for this festival had arranged admin access for @Promfest2014 Twitter account.
Two days & 3 Social WiFi hotspot installations later and I was on the road from Dungarvan to Tramore after collecting this T-shirt which we had designed especially for the event.
To say I was excited about running a live Twitter feed for the festival, is an understatement, but I was not prepared for the emotion which would be on display for the opening ceremony. In the busy period leading up to the festival I only had a fleeting involvement in preparation and so did not grasp the true reason for this event; connecting the emergency services with art and family entertainment to pay a special tribute to four members of the emergency services Stg. Patrick Mooney, Cpt. Dave O'Flaherty, Cpt. Michael Baker, Cpl. Niall Byrne, who died tragically 15 years ago when Rescue 111 helicopter crashed in dense fog in the sand dunes of Tramore, while returning from a search & rescue operation.
I was 17 at the time of this tragic accident and visited Tramore frequently with friends and family. The news of this accident really made an impact on me at the time,  15 years on I now find myself at the festival opening. As I listened to shaking voices pay tributes to the 4 fallen heroes, I felt a little out of place, standing there in my bright t-shirt, ipad in hand, taking pictures and tweeting them out to the masses. I felt a bit like an intruder….that's when the true beauty of this festival shone brightly, rather than snarl, sneer and point the locals smiled, winked and laughed as I snapped & posted a live running commentary of what was happening – A memorial piece entitles "the Symbol of hope" being relayed from the sea to the commemorative monument on the promenade – this  involved over 100 emergency service personnel and culminated with Mark Mooney son of Sgt. Patrick Mooney pushed the switch to light the Symbol.
'Go Mairidis Beo' that others may live
My little piece in this jigsaw was to tell the story online for those not in attendance.  And here online I saw something marvelous; the relevance of this event to those on Twitter was far from lost, in fact the below tweet (1 of the 153 tweets I sent that weekend), was retweeted an amazing 18 times, considering the twitter account had only 200 followers, this shows how emotional context can reach far and wide when telling a story online.
I couldn't think what better way to celebrate the lives of Rescue 111, than by bringing smiles to the faces of so many families through education of art, water safety and much more. I am sure many a child arrived home beaming about becoming a sand artist, helicopter pilot, musician or lifeguard.  Here are my top ten highlights of #promfest2014 in no particular order.
Shah Smooth – acrobat, wowing the crowds with his charm, acrobatic acts and excellent dancing. 
2. Irish Whip Wrestling on the Promenade – As  I watched these super talented wrestlers put on an amazing show it took me right back to when I was a tot heading into Dungarvan with my dad to see the Giant Haystack's wrestling. I recognized the hysteria, I felt that day on the faces of every single child ringside cheering wildly.
3.  Andy Coutanche aka Jersey Samdman, his fiancé and his art –Where do I start, I was lucky enough to chill out with Andy and his fiancé Claire (who he proposed to on the beach at Valetia Island only a few days previously) Such a lovely couple. Andy produced the amazing sand art you see below, which includes the #promfest2014 tag and SAR emblem.
4. #Promfest2014 online reach – One measure of success for this festival has to be the online reach of the Twitter hash tag #Promfest2014. In total there was 409 tweets sent by 106 different accounts, which reached 98,000 unique Twitter accounts and was seen 286,365 times in total by people on twitter.
5. The Celtic WomenFest –  Cheryl beer couldn't have predicted the weekend she had in store when she decided to take Celtic WomenFest over to Ireland from the UK. While walking around Tramore, Cheryl tripped on a step and damaged her foot. A visit to A & E confirmed she had chipped a bone and pulled ligaments. Despite the pain Cheryl showed true spirit and battled on playing charming music & interacting with locals. I was lucky enough to be at O'Shea's hotel when Cheryl and fellow Celtic WomenFest artist Mab Jones and Anne Lister  decided to play us some songs they wrote especially for the festival. Unforgetable.
6. Electric buskers – I passed this trio playing a few folk covers outside Dooly's chipper and couldn't get over how great they were. They played all day Saturday and Sunday, with a wide variety of songs. I must have passed them 20 times, each and every single time they were playing high quality covers, from Mumford and sons to the Beatles. On Saturday I stopped to ask their name, "We don't have one, just Derek, Mark & Deane", come Sunday the lads were wise enough to reply "Electric Buskers" when I asked again.
7. Happy families all round.
8. The emergency services display – The below pictures give a snapshot of the spectacular aerial and sea search & rescue demonstration. It was not only exciting for everyone watching, but educational. There was also a member of the emergency services giving a live running commentary on each part of four different rescue simulations.
9. The characters you meet at #promfest2014
10. The sun, the view and yes the rain – You couldn't have asked for a better day on the Saturday of the festival, the sun was splitting the rocks, the ice cream was selling by the bucket load and every direction you turned, a postcard picture was ready to be taken. The Sunday of the festival was quite different, showers poured down frequently, but rather than driving families back into their cars, everyone found shelter and waited it out. To me this is a true measure of success. Remember this was a free event, no-one would be out of pocket if they decided to head home, but yet they stayed and were patient and yes they were rewarded with another great day.
Finally,  i'd like to thank everyone involved with #promfest2014 for having Shadow Marketing as festival sponsors and allowing me to drive your "Twitter machne" it truly was a weekend I will never forget. Looking forward to #promfest2015 already.
PS. Thanks to all you Twitter heads for contributing to #promfest2014 online success – many of you get a mention below.