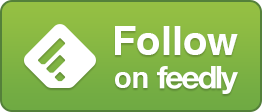 Location based mobile marketing also know as Proximity Marketing, delivers information and purchasing opportunities in a fast, convenient way to smart phones of consumers that are in (or close to) a retail presence. Opt-in offers/information can be tailored to each individual shopper based on their past in-shop purchases. It's a technology driven industry, which has grown steadily since 2009 as technology in smart phones and national networks improves year on year, and now as the battle for dominance in the mobile payment market between Apple, Google, PayPal and Amazon heats up, many retailers are investing in marketing which utilized location based services on customers payment device of the future, their smart phone.
Let's take a close look at 5 new and proven location based mobile marketing tools.
Social wifi is a very clever wifi hot-spot technology, found mostly in cafes, bars, restaurant, hotels and barbers/hairdressers. For those of you who get frustrated when presented with wifi login forms, fret no more as now you can sign in with your social media account of choice, making it a super-fast and seamless experience. Social wifi is a great local marketing tool for retailer because wifi users must follow the businesses social media page before being granted full access to the web, this is a key feature of Purple wifi, a social wifi technology which turns in-store customers into online followers.
Gaining new followers on social media is not the only benefits to retailers; Purple wifi gives retailers an opportunity to up-sell to users by displaying adverts on their wifi login (pictured below) page and by directing users to specific web pages. Retailers also have a safe & secure wifi channel, have access to analytics (frequency of visits, duration of visits) and can distribute rewards to frequent wifi users and/or send discount coupons on their birthday.
If you are in the habit of visiting your local café for free wifi then you will run into social wifi sooner or later, but hey that's a good thing right! We won't be complaining because we are licensed re-sellers of Purple wifi technology with installations all over Ireland.
2.Smart Posters
Smart advertising has been around for some time now, with QR codes on everything from boxes of cereal to business cards, whereby scanned QR codes redirect mobile devices to websites, social media pages and documents.
Recently, though advertisers have started to pay more attention to Near Field Communication technology (NFC), as it's been widely adopted by all phone manufacturers, even Apple, yes you read that correctly, even Apple have included NFC on the latest model, albeit a restricted version (for now).
NFC technology allows smart phones to redirect to pre-loaded content when a phone is tapped on an NFC tag, which operates in a similar way to QR codes, by linking to websites, mobile apps downloads, social media pages and documents. These tags can be used by retailers as a powerful proximity marketing tool, allowing them to reach in-store customers and passers-by with offers and promotions. All the customers need to do is tap their phone on a tag to access the offer.
NFC smart poster demo

We produce a range of smart NFC advertisement kits, below you can see an installation, we completed for a local hair styling studio. The large poster and table stands link to a loyalty app download page.
The icing on the cake in the above installation is our latest product; the Smart Cube, a multi sided piece of table art with three separate calls to action on three sides of the cube, 1) Download our Loyalty app, 2) Follow us on Twitter 3) Follow us on Facebook. When a customer sits waiting for their appointment they pick up the cube and play with it, by the time they are ready for their appointment, the customer has liked the businesses on Facebook, followed them on Twitter and downloaded their Loyalty App. Leaving the business three separate ways of communicating with their customers after they have left the store.
3. Phlok
Many small businesses are becoming increasingly frustrated with organic reach of their Facebook posts and so are either forced to spend more time creating engaging Facebook posts that catch the attention of their customers or are forced to pay to reach through Facebook targeted advertising. We know this story all too well because we train small businesses in social media and manage small business social media profiles & target adverts.
Phlok though provides an excellent solution to this problem. This innovative Irish mobile app company has created a social network that rewards local consumers that connect and engage with local independent retailers.
Consumers earn loyalty points every time they make a purchase and check-in at a Phlok registered retail store. These loyalty points are actually a digital currency and consumers can also pay for goods in-store with these points.
The beauty of this location based app is how it leverages the consumers personal social networks profiles by posting each purchase and check-in on each consumers personal social media profile, reaching and influencing their actual social network. Phlok also has its own social timeline, so consumers can follow each other and see each other's social activity, while retailers can easily reach consumers with status updates and private messages.
We love Phlok because it kicks the crap out of Facebooks every changing Edge Rank formula by allowing small businesses reach their actual customer, online, when and where they choose to.
Phlok is available in over 50 towns across Ireland & the UK. In my home town, Waterford there are 40 plus retailers signed up to Phlok which is great because I earn loads of free coffee by being loyal to local independents. Below are screen shots of my Phlok profile, you can see points I earned through social media check-ins, and purchases I made with the app.
4.Beacon Apps
In 2013 Apple brought to market a new product known as IBeacon, a low energy Bluetooth device designed to specifically communicate with the iPhone. It was long suspected that this technology was originally designed to compete with Googles preferred technology, NFC and so it was destined to become the de facto mobile payment solution of the future. (It's funny how things work out, with Apple now finally coming round to adopting NFC.)
IBeacons can indirectly send information such as offers and promotions to iPhones if compatible apps have been installed. Through Bluetooth the iBeacon triggers sleeping mobile apps into awake mode and then either updates content within the app or sends push notifications to the standby screen on the phone.
As you can imagine beacons offer many possible marketing options to retailers who are interested in promoting to customers in store or nearby, especially seen as Beacons on the market now are compatible with both Apple & Android devices. The main barrier for retailers, though, is getting their mobile app on the shopper's smart phones in the first place, so retailers must consider choosing an enterprise app that works across an infinite number of retailers, Loyal Blocks for example, is an app shoppers can use across many shops. Every time a customer enters a Loyal Blocks registered shop the Beacon registers their visit and the app automatically updates with loyalty points. After a number of visits a push notification appears on the screen informing the customer they are entitled to a free product. #Happydayz
5.Location based augmented reality apps.
Augmented reality is one of the latest technology trends being trialed by a number of leading brands. Through augmented reality apps customers can unlock rewards & discounts by viewing products through the camera on their phone while in-store. Once a deal or reward is visible, they simply click to claim. Making it a fun, interactive way of connecting with in-store customers.
Shadow Marketing specialises in location based mobile marketing and digital marketing solutions for small business. For any questions related to proximity marketing or in fact anything digital marketing related please email info@shadowmarketing.ie